In January, Matt's sister Jennifer flew into town for our family Christmas and our cousin Heidi's wedding. The pictures are all self-explanatory, so ENJOY!
Heidi's Wedding was absolutely beautiful. She looked stunning, and miraculously Bailey was quiet through most of the ceremony! We only had to go into the quiet room for the last 15 minutes or so. She got to meet and play with her (second?) cousin Anden.
Our attempt at a family photo- with me 17 weeks prego with Baby #2.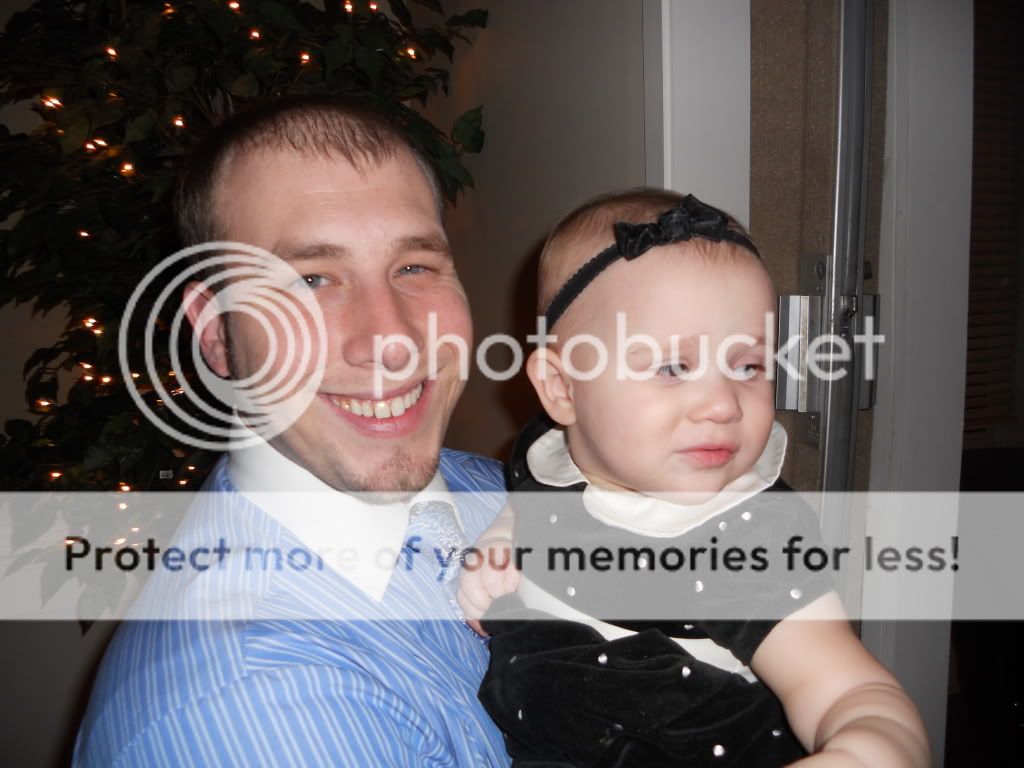 Dancing with Daddy :)
Poor sweet girl... a 2 pm wedding followed by a reception right afterward does not give much time for napping! She was so exhausted by the time the dancing started I thought she might fall asleep right there!
Bailey mostly left our Christmas tree at home alone, the tree at the reception on the other hand- was a whole other story! But it made for some precious pictures!
Heidi looked stunning, and the wedding was absolutely beautiful.
Bailey loved all of the attention she got dancing around and smiling at everyone :)
We stayed the night in Warrenton, and afterwards met up for lunch with my Mommy Friend Sarah and her daughter Cameron! The girls are only 3 weeks apart and adore each other!
We also ate at Cafe Rio- YUMMMM!!!!! :)